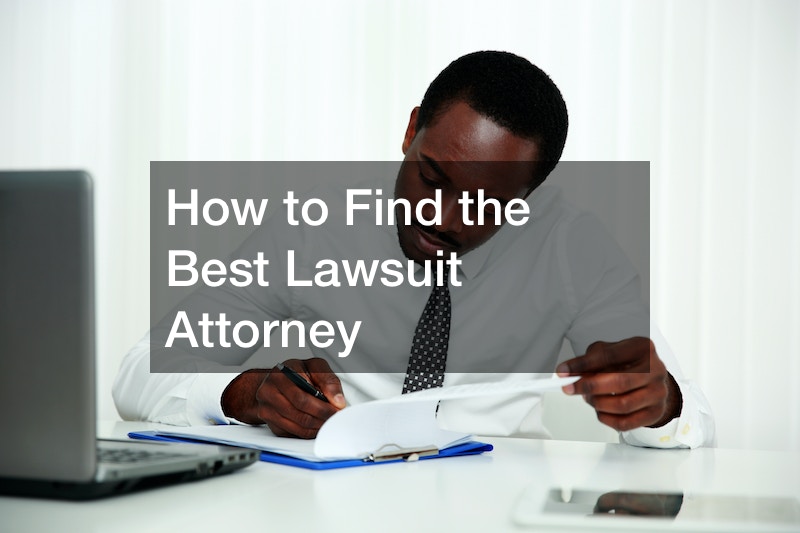 Investing the time in finding a trustworthy legal partner with a firm command of the law and a thorough comprehension of your business is vital. The best lawsuit attorney is a trusted advisor, a creative problem-solver, and someone who can provide crucial guidance and advice that avoids complications, legal fees, and numerous business disruptions throughout the dispute.
Condemnation Lawsuits
When a municipal, state, or federal government must buy private land for roads, schools, urban redevelopment, or other public uses, condemnation occurs. Eminent domain is the legal term for this.
The government uses the legal system to accomplish its goal by filing a condemnation case. Suppose the government and the property owner are unable to agree. In that case, the government may, through the use of eminent domain, take possession of the land by making a court-ordered deposit of cash equivalent to the land's assessed value.
Real estate owners who have had their property taken under eminent domain rules are owed compensation for their losses. This necessitates contesting the government's demand in court. The government's attorneys next present their case to the judge. You must seek the advice of a lawyer knowledgeable in condemnation and eminent domain law if you wish to succeed.
Your condemnation lawyer will be able to determine the fairness of the government's assessment of your property's value and let you know it. The best lawsuit attorney can contest the government's decision to seize your property and the agency's estimation of its value, even though eminent domain grants the government the right to purchase private property for public purposes.
Your condemnation lawyer will compile all the information regarding the government's proposed project to ascertain if it serves the public interest. Your lawyer might be able to halt the project and the condemnation lawsuit without that. Your lawyer may contend that if the project were developed somewhere else, it would better meet the needs of the general public.
Your condemnation lawyer can put together facts, witnesses, and specialists to show that the land is worth more than the government's appraisal if it is not possible to have the project stopped or relocated.
The best lawsuit attorney is willing to take cases on a contingency basis. This implies that if your attorney successfully obtains a higher price for your home, they will keep a portion of the additional funds they obtain on your behalf.
Criminal Lawsuits
Even if most people would select the least priced lawyer they could find, it would be sage to select a skilled professional. It all comes down to your freedom, after all. The prosecution's first move will be to seek your imprisonment. In light of this, you need to find a defense attorney who is ready to accept your case and get to work on it immediately away.
They should be able to arrange a meeting and be available within 24 hours of being contacted. Their legal team should be reachable by phone and email. A lawyer who is tardy or unresponsive due to another case is the last thing you need in your hour of need.
There is a fine line between general attorneys and criminal law lawyers. The best lawsuit attorney in criminal law is more suited to represent and defend you in court. These lawyers are experienced in the legal system and know exactly what to say, do, or ask to prove your innocence or have the case dropped. Look for a lawyer with at least three years of experience defending clients in criminal situations.
The leading defense lawyers in the area thoroughly explain their billing and fee structure. They will give you a breakdown of their price structure and an estimation of your legal expenses. Your best options for an attorney are those with a clear billing structure. They must give their all to prove their client's innocence in court, even though they might not be the least expensive option.
You should contact a lawyer if you require assistance getting out of a challenging position swiftly and painlessly. Even while they may be in charge of filing court motions and choosing which witnesses to call and when you still have a say in the bulk of these decisions.
A wise lawyer will obtain your permission, follow your instructions, or consider your views before making any decisions. Because of this, you should select a lawyer who will put your interests ahead of everyone else's.
Bankruptcy Lawsuits
The initial stage in selecting a bankruptcy attorney is finding and screening potential candidates. Choose the applicant you feel is most compatible after interviewing the few people who meet your requirements to execute the task.
Although many bankruptcy services are available online that can help with searching and vetting, conventional methods are still efficient—the surrounding area. Consult with your loved ones. On the board of your homeowner's association, there may be attorneys. If not, the board of your church likely includes attorneys. Ask each of them for their advice.
The first step is to admit that you are in too much trouble to handle things on your own. The desperate debtors who tried to represent themselves in bankruptcy courts count heavily. The bankruptcy code is complex and strict. Many self-represented filers find themselves in a worse position than when they began because they lose their belongings without receiving any debt relief.
Check to see if the attorneys you are thinking of hiring are certified. Certification means that the certified attorney has met stringent, objective requirements and has a proven understanding of bankruptcy and creditors' rights law.
Estate Lawsuits
An estate attorney provides more than simply legal expertise. A skilled attorney can guide the family as they make delicate decisions about the future and their assets because they have received the necessary training. An estate planning attorney would have experience obtained through addressing issues with countless clients, and they would be able to provide a unique perspective and guidance on unusual situations.
Additionally, customers pay lawyers to provide them with practical advice and clarify the various trustee and guardian tasks. He is responsible for ensuring that the client's intentions and goals are correctly identified, expressed, and documented in the documentation.
Hiring a lawyer to assist you with your estate plan will also increase the will's validity. When there is a disagreement, a lawyer can explain your wishes to the judge so they will consider any interactions you had while you were still alive. On how to maximize prospective tax savings, a lawyer can advise. Only a person can offer a comprehensive understanding of several alternatives required for tax counseling.
Throughout this process, there are a few guidelines to remember. Lawyers should focus their time and attention on estate planning. A lawyer who professes to be an expert in estate planning but also practices real estate and business law may have the experience required to understand the intricacies of estate planning and develop a tailored estate plan for your needs.
First, seek suggestions from your friends and family. Check your state bar's website to see if the attorney is licensed and in good standing. Check the law firm's website and social media accounts for details on estate planning services and updates on changes to estate planning regulations. Businesses that regularly update their websites and use social media are usually involved with their clients and prioritize client care.
Auto Insurance Lawsuits
It's typically a good idea to seek legal advice from a knowledgeable vehicle accident attorney after a collision, even if you weren't at fault for the collision. The best lawsuit attorney will help you at every stage of the insurance claims procedure.
Additionally, suppose the motor insurance company refuses to provide you the compensation to which you are entitled. In that case, one will fight for you until you get the money you need and deserve.
Automobile accident attorneys are included in the category of personal injury lawyers. You could find the range of options in your neighborhood too much for you to handle. Every billboard, bus stop bench, and advertisement highlights a different law firm. By asking the right questions and looking for the right credentials, you can choose the ideal solution.
Many personal injury attorneys have specialized in particular types of situations. Others deal with class lawsuits against manufacturers while others address workers' compensation issues. Some of these cases include auto accidents.
Locate the best lawsuit attorney who specializes in managing auto accidents. Find a lawyer with experience taking cases to trial in the unlikely event that your case doesn't settle before trial. Given this competence, there must be a proven track record of securing fair settlements and verdicts from insurance companies.
Although you can retain legal counsel at any time until the auto insurance provider completes the transaction, it is best to act quickly after being wounded. The lawyer can recommend skilled medical specialists to aid with case diagnosis and guarantee that you get the best therapy possible.
Medicare Lawsuits
Don't let improper coding interpretations or unnoticed billing changes lay your practice bare. The best lawsuit attorney will be familiar with billing and code exclusions. You need fraud defense attorneys specialized in healthcare who have looked through, evaluated, and defended close to 500,000 billed claims.
Similar to this, to have your case dismissed if you are accused of breaking the Stark Law, you need medicare plans fraud defense attorneys who are knowledgeable about the safe harbor exclusions.
A compelling negotiating style and rigorous attention to detail are required because the line separating responsibility from a human mistake is frequently thin. To address any allegations of fraud in the healthcare industry, you need a medicare insurance agent who is very experienced and professional. Examine the business's past performance and make an informed decision.
Civil law, not criminal. Investigations should only be conducted in a civil capacity. If errors were made, our lawyers might convince the authorities that they were due to carelessness or human error rather than malicious behavior. This is essential because, in each fraud investigation, the government has two options: either investigate you to get reimbursements or prosecute, indict, and seek imprisonment. The law authorizes both.
Employee Lawsuits
You must file an employment complaint if you believe you are a victim of discrimination at work, unsustainable working conditions, or have faced violations in wages. This also applies if you believe you were wrongfully fired. For help with your health insurance enrollment, you should also consult the best lawsuit attorney.
One of the finest places to find the names of qualified lawyers is through people you know. At least one of them is likely to have dealt with or known someone who has dealt with litigation involving employment. Find someone who has filed an employment case and inquire about their experiences working with the firm and their attorney.
After you've narrowed down your choices, give the top two or three companies a call to schedule consultations. You'll need to prepare for those sessions by gathering any necessary case-related documents and doing a study on current legal problems that are relevant to your case.
Bring any relevant papers with you to the first visit since they will be used as evidence in court. The documents will vary based on the particulars of your case. Because they understand that your contributions will be essential to winning the case, the best lawsuit attorney will want to collaborate with you throughout the process. During your initial consultation, don't be afraid to ask questions.
A strong attorney-client relationship is built on trust. Mutual trust can only exist when both parties respect one another. During your first meeting, pay special attention to the attorney's manner. It is up to you to determine if the attorney you meet with is the greatest and the best lawsuit attorney for you. Last but not least, and maybe most importantly, your lawyer can represent you in civil court or during settlement negotiations. Given the variety of legal services they may offer, it would be in your best interest to speak with a litigation attorney about your particular civil law situation.