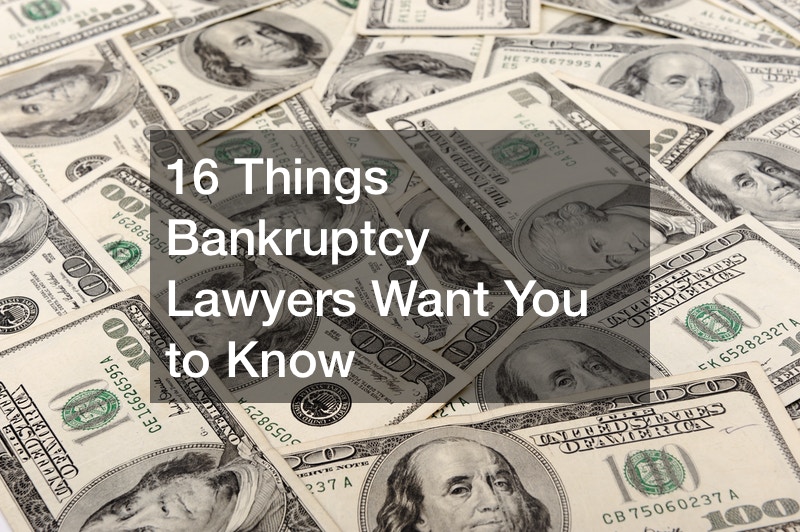 Bankruptcy is a scary and all-too-real topic for many. There are a number of different types of bankruptcy, ranging from types that affect individuals to those that impact businesses. Some bankruptcy lawyers specialize in one type while others can offer legal representation for the gamut of bankruptcies.
No matter what type of filing you're facing, here are some top tips bankruptcy lawyers want you to know!
Bankruptcy DOES Eliminate Debt
When you file for bankruptcy, some of your eligible debts will be eliminated and you will no longer be responsible for them. There are some exceptions to this rule, but, overall, you will not be saddled with the debts you're drawing in forever.
Bankruptcy DOES NOT Limit Your Future
Many people have a negative opinion about bankruptcy, but it is one of the most responsible things you can do if you're overwhelmed by debts. Filing for bankruptcy does not brand you as a failure for life, thereby limiting all future prospects.
Bankruptcy Can IMPROVE Your Credit
Bankruptcy offers freedom to many, and a fresh start. If you have bad credit, bankruptcy can actually help!
These are just a few of the tips bankruptcy lawyers want you to know. Learn more about bankruptcy and the myths surrounding it when you watch this video. In all, you can learn 16 secrets about bankruptcy as told by the lawyers who specialize in this field.
.